2313 Thornton Rd., Suite C
Austin, TX 78704
NEW CUSTOMER DISCOUNT - CALL FOR DETAILS
Get complete brake maintenance, tune-ups and replacements that are backed by our 12 month or 12,000 mile warranty. Feel confident in the quality of our work and drive around with complete use of your brake system.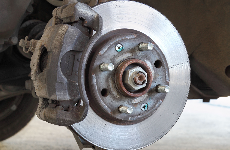 Stay safe on the road with reliable auto brake service to repair and replace any part of your brake system so you can always come to a complete stop! If you think your brakes aren't performing properly or seem to be making noise, bring your car to Zimmer's Auto Repair to get comprehensive care from our experienced technicians.
We will figure out what is wrong with your brakes and let you know exactly what we will do to get them back in order so you can safely stop on the road.

Our team of technicians has experience with many foreign brands such as Toyota, Nissan, Honda, Mazda, Infiniti and many domestics as well. Contact us to see if we service your vehicle!
Brakes backed for up to 12,000 miles
Foreign and domestic auto repairs
Start your auto repairs with an upfront, FREE estimate for hose replacements, Brake fluid change and much more for your vehicle. At Zimmer's Auto Repair, you will be treated like one of the family, so we will go above and beyond to get the repairs you need at a price you want.
Brake pads

Hoses

Lines

Master cylinders

ABS brakes

Brake fluid

Caliper slide pins

Rotor replacements
FREE estimates and competitive pricing on brake service
Zimmer's had their own machine to do the work and my brakes work like new. Saved me from having to risk the other repair shop from replacing my solid factory rotors with cheap parts. Highly recommend for when you need a job well done.
Call For Details 512-445-6731