2313 Thornton Rd., Suite C
Austin, TX 78704
NEW CUSTOMER DISCOUNT - CALL FOR DETAILS
If it is your first time bringing your car to Zimmer's Auto Repair, you will receive a new customer discount along with our FREE estimates and competitive pricing. Contact us to learn more.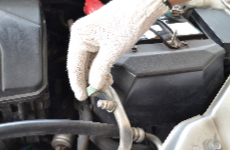 Convenient Heating and AC Repairs
Keep your car comfortable during the winter and summer months with routine auto heating and cooling services. Whether your AC isn't getting cold enough or your heat stops working, our experienced technicians will determine the problem and offer efficient repairs to get your driving around in the perfect temperature.

Our technicians can offer auto repairs for most foreign cars including Toyota, Honda, Nissan, Lexus, Mazda, Infiniti and some domestics. Contact us to find out if we service your car.
New customers enjoy a discount!
Serving most foreign and domestics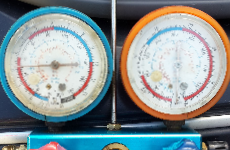 Get friendly service and quality automotive heating and air conditioning service for your vehicle. We will go to great lengths to satisfy our customers auto repair needs and we treat our customers like family! So join the Zimmer's team today for complete auto care.
Expertise in comprehensive auto services
Call for details about our warranties
12,000 Miles or 12 Months
Blaine has done me right time and time again. I trust Blaine to resolve any problems I experience at a fair price. I can't recommend them enough.